Posting A Job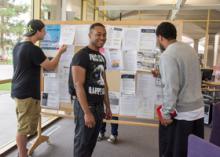 At no cost, recruiters now have a direct connection with Maricopa students using our career management system, Maricopa PipelineAZ. With MPL, employers can:
Post your available opportunities on the Maricopa PipelineAZ seen by students, alumni and employees at all 10 Maricopa Community Colleges. 
Brand your company to students, alumni and the community.
Follow Up
If you have any questions or would like to work more collectively, please contact Career Services at (623) 845-3283. Glendale Community College, as part of the Maricopa County Community College District, appreciates our relationship with local employers.
Get started! Complete your "Employer Profile" and post your positions. For more information, contact us at career.services@gccaz.edu.