Palms Cafe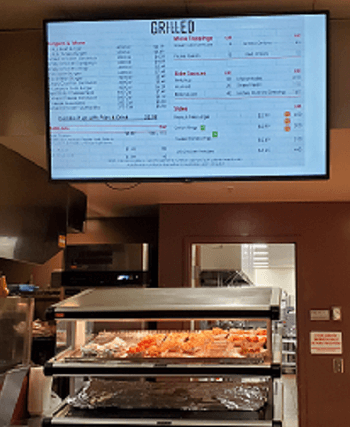 Palms Cafe is our full-service cafeteria. The Palms Cafe is on the Main campus, located in the Student Union Building.
The cafeteria offers a variety of hot breakfast items, until 10:30 a.m., and a full lunch menu. Lunch menu items include:
Pizza
Cheeseburger
Grilled Chicken Sandwich
Impossible Burger
Crispy Cod Fish Sandwich
Grilled Cheese
Cheese Quesadilla
Grilled Chicken Quesadilla
French fries
Onion Rings
Fountain Drinks
Cookies, Brownies, etc.
More
Stop by the cafe to see the daily specials and the updated menu! The Palms Cafe also offers nutritious grab-and-go items, fountain drinks, bottled beverages, coffee, and more.