Welcome from Dr. Tiffany Hernandez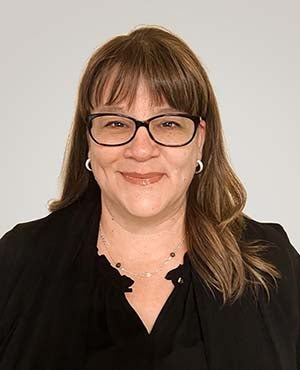 Welcome to Glendale Community College! As a native Arizonan and proud graduate of Arizona's public schools, I am deeply committed to the excellence in education that Glendale Community College provides for all who seek opportunities for themselves and their families. Together with our dedicated faculty, staff, and student leaders, I am committed to our mission of preparing students for further higher education, employment and advancement, and successful participation in a global society.
As you travel your academic journey with us, take time to explore the educational possibilities we have to offer. With over 100 degrees and certificates leading to success at your transfer university or the job you've been seeking, I'm confident that you will find the pathway that aligns with your goals. With classes available both in-person and online, you can create a schedule that fits into your life.
At Glendale Community College, you will experience academic rigor that challenges you to learn and think deeply about your chosen area of study and the world around you.  Outside of the classroom, you will have the support you need to succeed academically and to engage with your fellow students and the community in the West Valley. I encourage you to use the many services we offer, such as tutoring, advising, and career services. Get involved in the vibrant life of the college by joining student organizations, honor societies, and our championship athletics teams. Most importantly, get to know our faculty who are experts in their fields and our staff who are passionate about helping you navigate your college journey and reach your goals. Everyone is here for one purpose: Your success!
Glendale Community College has been serving the West Valley for over 50 years. We are proudly designated a Hispanic Serving Institution (HSI) and are committed to an environment of inclusivity and belonging. We focus on the strengths of our students and are dedicated to helping you achieve your dreams through innovation, student-centered teaching, and community partnerships. 

It is my deepest honor and a privilege to serve as Glendale Community College's 9th president. Thank you for choosing us as your partner in education; I'm so glad you're here!
Tiffany Hernandez, Ph.D., J.D.
President