Law Enforcement Training Academy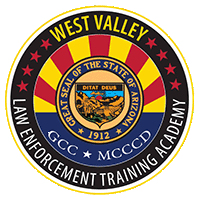 Glendale Community College partners with nine West Valley cities to provide a full-time law enforcement training academy serving the needs of the West Valley. The collaborative nature of the academy demonstrates fiscal responsibility and strengthens interagency responses by enhancing the use of consistent protocols and communication for incidents requiring a multi-agency response. In addition, training academy curriculum is tailored to the unique size, needs, and values of these West Valley cities.
The GCC Law Enforcement Training Academy (LETA) is approved by the Arizona Peace Officer Standards and Training Board (AZPOST) to train peace officers (police officers) in the State of Arizona.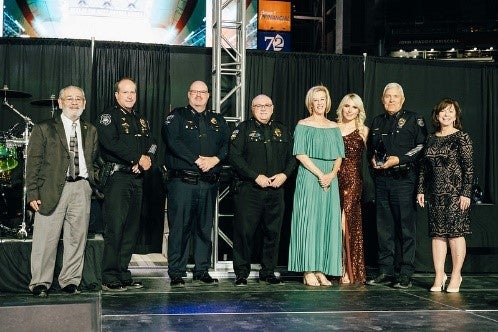 The GCC LETA West Valley partnership won the 2022 Westmarc, 'Best of the West' award for Excellence in innovation for this collaborative approach to meeting the needs of the West Valley Law Enforcement Agencies. As noted by Peoria Police Chief Art Miller in the nomination, "…The teamwork displayed by the agencies involved preserves the West Valley law enforcement agencies' financial assets by reducing the cost of training per recruit, reducing the overtime cost of officers/instructors that participate in training, reducing mileage costs… and validates consistent goals" of participating agencies.
Extended LETA on hiatus
Since 1978, GCC LETA has graduated over 1,500 cadets through an extended, open-enrollment academy format with over 90% being appointed as peace officers. However, at this time GCC LETA is focusing on meeting the needs of the West Valley partnership and are not accepting open enrollment applications. Individuals interested in self-sponsoring to an open enrollment extended academy may wish to explore the program offerings at Chandler-Gilbert Community College: www.cgc.edu/leta