Thursday, October 21, 2021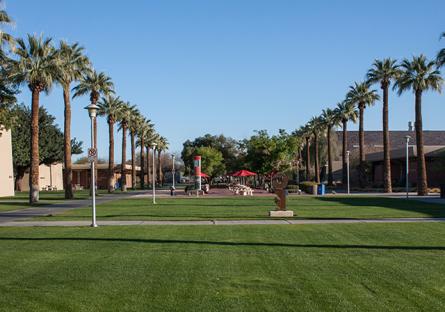 ​Glendale Community College will receive a $4.05 million Title III STEM-focused grant through the United States Department of Education. The grant life will span 5 years starting Oct. 1, 2021, and will conclude September 30, 2026.
The new Title III grant is designed to build on the foundational work of the Title V grant, STEM Connect, and improve student success at colleges with a large Hispanic/Latinx student population. The Title III grant was made available to GCC because of its standing as a Hispanic Service Institution (HSI) and its focus on developing programs to improve student success in the STEM fields. GCC President Terry Leyba Ruiz stated, "Our STEM focus is in perfect alignment for this opportunity and will allow us to continue to improve student success with a focus on students pursuing a STEM degree."
The Title III grant project was written to support the GCC mission, vision, and values while expanding upon the current STEM Connect programming in an effort to improve retention, completion and transfer of STEM students. The grant will focus on 3 key projects: 
 
Pathway Progression - This component will focus on filling the pipeline of future STEM professionals by emphasizing outreach to K-12 students in GCC's service area.
Student Transformation - This component will focus on STEM students once they enter GCC by providing a variety of academic and career support services.
Academic Innovation - This will focus on academic programming, professional development, and recruitment of new STEM faculty through fellowships/internships.
President Leyba Ruiz expressed her thanks to everyone at GCC and the individuals involved in the process. "My sincere appreciation to all our core planning and writing team faculty and staff members who contributed time, talent, and wisdom to develop this outstanding proposal. In particular, I want to recognize Elena Beltran (Title 5 and now Title 3 Director), Izelle Silva (Director of Career Services) and Dr. Fernando Camou (Dean, Academic Affairs) for their outstanding leadership in bringing this grant to our students and GCC."
Glendale Community College provides 41 Associates degrees, 61 certificate programs, and a range of non-degree offerings, all available to students in traditional, online and hybrid formats. Founded in 1965 to serve the northwestern part of the greater Phoenix metropolitan area, the college is part of the Maricopa County Community Colleges District, has two campuses and enrolls approximately 26,000 students annually, and employs approximately 1,000 resident faculty, staff, and administrators with an operational budget of $83 million.
# # #
GCC Media contact: John Heckenlaible, (623) 845-3809 John.heckenlaible@gccza.edu