Biology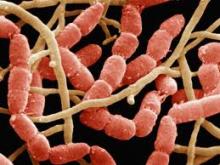 In brief, biology is the scientific study of living things -- a diverse spectrum of organisms ranging from bacteria to fungi, protozoans, algae, ferns, conifers, flowering plants, flatworms, nematodes, earthworms, insects, arachnids, crustaceans, starfish, sea anemones, sea urchins, jellyfish, reptiles, amphibians, fish, birds, and mammals.
The field of biology is often divided into a variety of areas of specialization including the following:
Zoology - study of animals (often further subdivided into fields like Entomology-study of insects, Ornithology-study of birds, Herpetology-study of amphibians and reptiles)
Botany - study of plants
Microbiology - study of bacteria and other microbes
Ecology - study of the interactions between living things and the environment
Evolutionary Biology - study of changes in organisms over time
Developmental Biology - study of embryonic changes that grow and organize the cells derived from a zygote into a fully formed organism
Cell Biology - study of the structure and function of the smallest units of life
Molecular Biology - study of molecular basis of life, including the chemical reactions of metabolism, the enzymes that control those reactions, the heritable genetic information encoded in DNA, and the nature of gene expression
Genetics - study of inherited physical and biochemical traits and the frequency of those traits in populations
Virology - study of viruses and prions
However, the lines between these disciplines is increasingly quite blurred -- techniques of study and information gathered about one area frequently shed light on others. This connectedness is a reflection of the unifying characteristics of life on Earth.
Careers in Biology
Biologists are teachers, researchers, and health care professionals. Other careers for those with a biology background include science writing, patent law, science/health policy, biotech industry management and eco-tourism. With a bachelor's degree in biology students can expect to teach high school science, work as an entry-level technician. With a master's degree students can pursue college-level teaching and mid-level technical jobs.
Why Study Biology at GCC?
With small class sizes and hands-on instruction by faculty who are experts in their fields, your introduction to biology will build a strong foundation that will serve you through the rest of your science courses.
To get more complete information on the scope of various BIO courses, you can view their course description, outlines and learning outcomes in our course bank.
GCC students also have the opportunity to put knowledge into practice. They can get their "hands dirty" in the Gaucho Urban Garden, watch life grow in the greenhouse, study our impact on the environment, and conduct independent research projects on aspects of cellular and molecular biology in our biotechnology lab. Learn more about studying biotechnology at GCC on this webpage. You may also be interested in getting involved with Green Efforts, the Biotechnology Club and/or the Environmental club.
Biology Greenhouse & Gaucho Urban Garden
The Biology Department was instrumental in the creation of the GCC Greenhouse that features rare native plants and a freshwater pond  and the Gaucho Urban Garden that is used to grow vegetables.