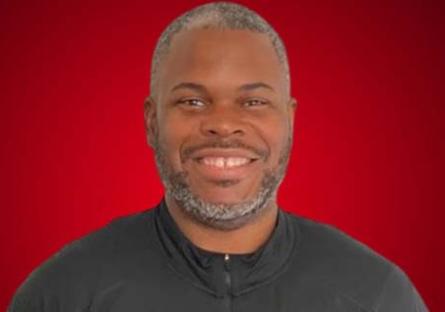 Let's give a warm Gaucho Welcome to Ernest Shand who joins the Glendale Community College Gauchos as their new Women's Basketball Head Coach.
Coach Shand's career spans 22 years and was most recently a Men's Basketball Assistant Coach under Frank Woodford at Benedictine University Mesa in Mesa, AZ. His tenure with the Redhawks included a CAL PAC Men's Basketball Championship runner-up finish in 2021-22. After beating the #3 and #2 seeds, the Redhawks earned a bid to the NAIA National Tournament for the second year in a row.
Prior to moving back to the valley in 2021, Coach Shand spent a few years away expanding his coaching resume at the NCAA DII and NAIA levels at both Graceland University in Lamoni, IA and Albany St. University in Albany, GA. At Albany St.
Throughout his career, he's also coached at the NCAA DIII (SUNYIT), NJCAA DI (Mesa CC) & DII (Genesee CC) levels. His career includes leading programs at two Arizona High Schools - Horizon Honors and Salt River - as well.
While working alongside Arizona coaching legend Sam Ballard, Shand helped lead Mesa CC to a 52-36 conference record in the ACCAC. They earned a postseason berth each year he was there including a Region I championship runner-up finish in 2014-15. There, Shand coached 19 student-athletes who went on to four-year schools, 7 All-ACCAC players and an NJCAA All-American.
Overall, as a college coach, Shand has coached/mentored 14 student-athletes who've gone on to play at the professional level overseas along with 6 All-Americans and 13 All-Conference selections.
Originally from Brooklyn, NY, Coach Shand relocated to Arizona in 2006 and currently resides in Ahwatukee with his two children Sydney, 15 and Malachy (pronounced Ma-la-kai), 12. He has a Bachelor of Arts degree in Sociology from SUNY Poly and earned a Master of Education degree from Northern Arizona University in Educational Leadership. Recently, Coach Shand ventured into coaching club/AAU basketball with the AZ Fire organization's 15/16U girls program.