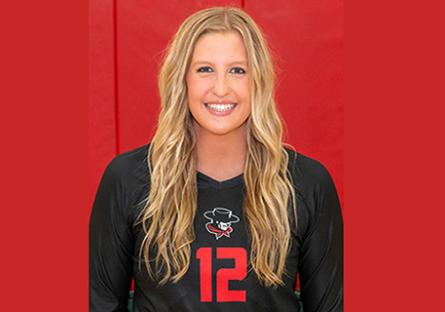 Congratulations to GCC Sophomore Jordan Clouse, Middle Blocker for the GCC Gaucho Volleyball Team for being named as an Athlete of the Year by the NSCA All-American Strength and Conditioning Association. She achieved All-American vertical jump numbers and lifting numbers. Jordan also received the Richard Christiansen Memorial Volleyball Scholarship and maintained a 3.9 GPA as a student/athlete.
Derek Drumtra, Glendale Community College Strength and Conditioning Coach, said this of Jordan "She always has a great attitude in the weight room and comes prepared to work hard and do everything exactly how it should be done."
The National Strength and Conditioning Association was Founded in 1978, as a nonprofit association dedicated to advancing strength and conditioning and related sport science professions around the world. The NSCA community is composed of more than 60,000 members and certified professionals who further industry standards as researchers, educators, strength and conditioning coaches, and other related roles.