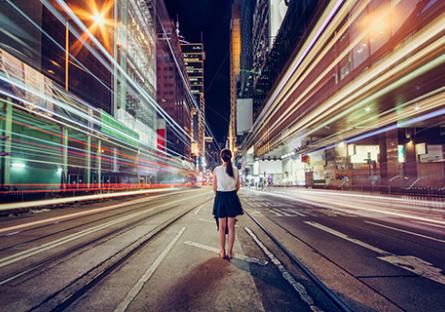 It's not uncommon to feel stuck in life, working at a job to make ends meet, wanting a new career, and unable to act on it because of a lack of training or certification. This scenario is playing out today, on a scale not seen before. Millions of people have quit their jobs because they are fed up with low pay, limited opportunities for advancement, and no career path to follow.
Glendale Community College and the Maricopa Community Colleges are always looking for innovative ways to meet the changing needs of the workforce. It is evident that there is a strong interest in skills-based credentials tied to careers, particularly among first-generation college students, students of color, adults, and military veterans.
To address this need, GCC and the Maricopa Community Colleges recently introduced Fast Track Certificates. These micro-credentials require no more than 15 credits, so students can complete their training within two semesters or fewer to get them into the job market faster and to fill vacant positions — and later use them as stepping stones toward a future degree.
We offer nearly 80 Fast Track Certificates in a wide range of subjects. For example, students can train in Blockchain Technology, Emergency Medical Technology, Cisco Certified Networks, Laboratory Assisting, Homeland Security, and Automotive Technology, just to name a few, with new, exciting ones added all the time. 
We work with our industry partners to serve their immediate workforce needs by creating Fast Track programs that teach students relevant skills and prepare them to enter the hiring pipeline. Imagine being career-ready in as little as six months — or even a few weeks — instead of two to four years. You can prepare for a new career — or enhance a current one — in a fraction of the time it would take to complete a degree. Plus, you can continue to add on new Fast Track Certificates to expand your specialized skill set, stay current in a field, and increase your workplace value.
For years, the demographics of higher education have been shifting away from traditional-age students pursuing bachelor's degrees. These Fast Track programs are attractive to two groups: prospective students who are already in the workforce and looking to advance or switch careers and individuals seeking skill development and employment opportunities.
Learn more and get started today with Fast Track Certificates.