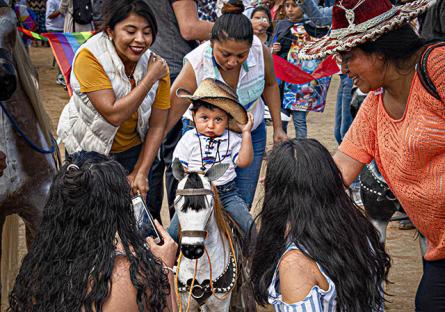 Geoff Reed, Adjunct Faculty at Glendale Community College, has photographs featured in the "Arizona-Guatemala" Through Each Other's Eyes™ exhibition at Burton Barr Central Library. The public is invited to view the exhibition and meet the photographers on Friday, September 2nd from 6:30 to 8:30 p.m. 
Reed's work is part of an 80-print exhibition that captures the landscapes and cultures of Guatemala and Arizona. In October of 2019, Geoff, along with photographer Rebecca Wilks, visited Guatemala after hosting two Guatemalans in Arizona as part of a photographic exchange whereby the two pairs of photographers photographed each other's countries.
The free public photography exhibition runs through October 6 at Burton Barr Central Library, 1221 N. Central Ave, Phoenix (2nd Floor). Hours are 9:00 a.m. to 7:00 p.m.
Reed teaches portrait and commercial photography at Glendale Community College and Phoenix College, as well as International Study Abroad – Prague, at Chandler-Gilbert Community College. He is a member of several photography associations, including Through Each Others Eyes™, and has over thirty years of experience as a professional photographer and educator.
Since 1988, Through Each Other's Eyes has sponsored exchange exhibits with photographers from around the world. The Arizona- Guatemala Exhibition is the organization's most recent exhibition. Through Each Other's Eyes is a 501(c)3 non-profit organization dedicated to the appreciation of diverse cultures through the medium of photography. 
Pictured: "Heir Apparent"  A young boy is the center of attention at the Festival of Kites, Sumpango Sacatepéquez, Guatemala."  Photo © 2019 Geoff Reed.