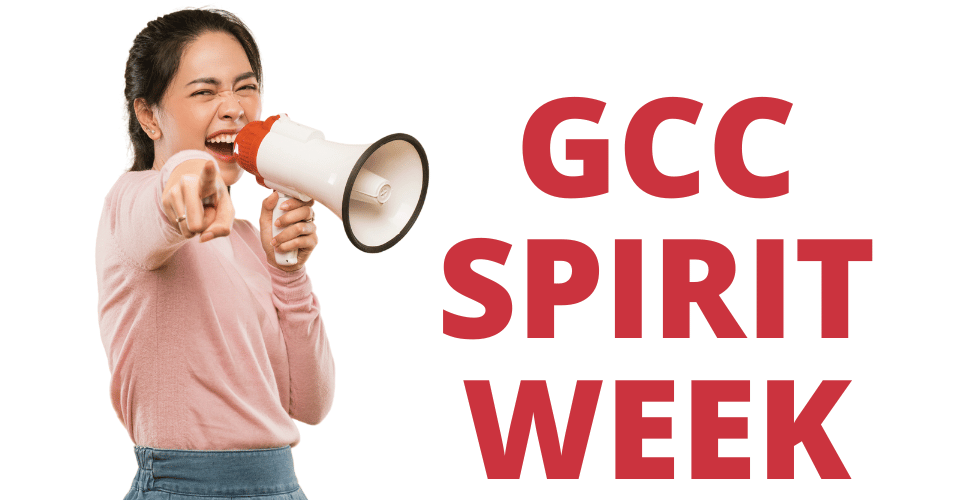 Sept. 25 | Show Gaucho Pride - Red Out (Wear Red)
10 a.m. - 1 p.m. | Center Mall & TS3 Lawn
Join us for pizza and games with GCC's athletes and coaches.
Sept. 26 | Tie Dye Tuesday
Sept. 27 | 80's Wednesday
Sept. 28 | Favorite Sports Team Thursday
Sept. 29 | Gaucho Pride Friday
Dress up contest every day at Noon in the Student Union. Come show your GCC spirit by taking a selfie with our own Spirit Line!
Show your Gaucho Spirit on one of the following games!
Volleyball
Sept. 27 | 7 p.m. | GCC vs. MCC
Sept. 29 | 7 p.m. | GCC vs. Pima
Women's Soccer
Sept. 30 | 5 p.m. | GCC vs. SMCC
Men's Soccer
Sept. 30 | 7 p.m. | GCC vs. SMCC