Accelerate Your Education
GCC North is offering 8-week accelerated classes
At Glendale Community College, North Campus, you can enroll in eight-week classes to help you meet your life and career goals faster.
What you can expect from GCC North
Explore innovative in-person and online learning while getting on track to earning your degree or certificate more quickly. 
8-week Accelerated Courses
GCC North classes to have some element of in-person learning
Conveniently located in the Northwest Valley
Small class size
World-class faculty
Affordable tuition
What are the advantages of 8-week classes?
Lets you complete more classes in a shorter period of time
Empowers you to go from part-time to full-time student status
Can lead to faster degree completion
How do 8-week classes differ from other classes?
8-week classes benefits*
Faster paced
Assignments are more concentrated
Averages three to four lessons per week
Requires a concentrated level of focus and a more structured study regimen. 
16-week classes features*
Moderately paced
Assignments are more spread out
Trying to balance four classes at at time (12-credits) with work, family, and other responsibilities often requires students to go from full-time to part-time status
Averages one to two lessons per week
Requires focus and strong study skills, but allows for flexible time-management
*Class lengths may vary depending on the specific class and course requirements.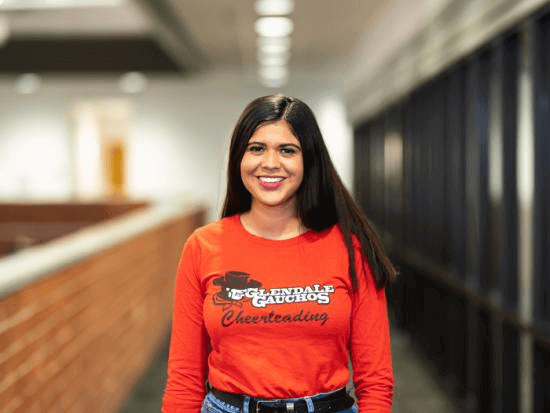 Find out how to enroll, today!
Contact the GCC North Enrollment team for class options and assistance in enrolling. 
Call:  623 888 7012
Email:  gcn@gccaz.edu